Now Accepting New Pediatric Patients
Board Certified Pediatric Dentist
Highest Quality Dentistry for Each Child
Creates a Positive Experience Free of Anxiety
Understands Each Child is Different
Provides Treatment to Meet Each Child's Specific Needs
---
Meet 5-Star Dentist Dr. Tiana Hakimi
Dr. Tiana Hakimi is a board certified pediatric dentist. Dr. Tiana strives to provide the highest quality dentistry to each child and create a positive experience free of anxiety in a warm environment.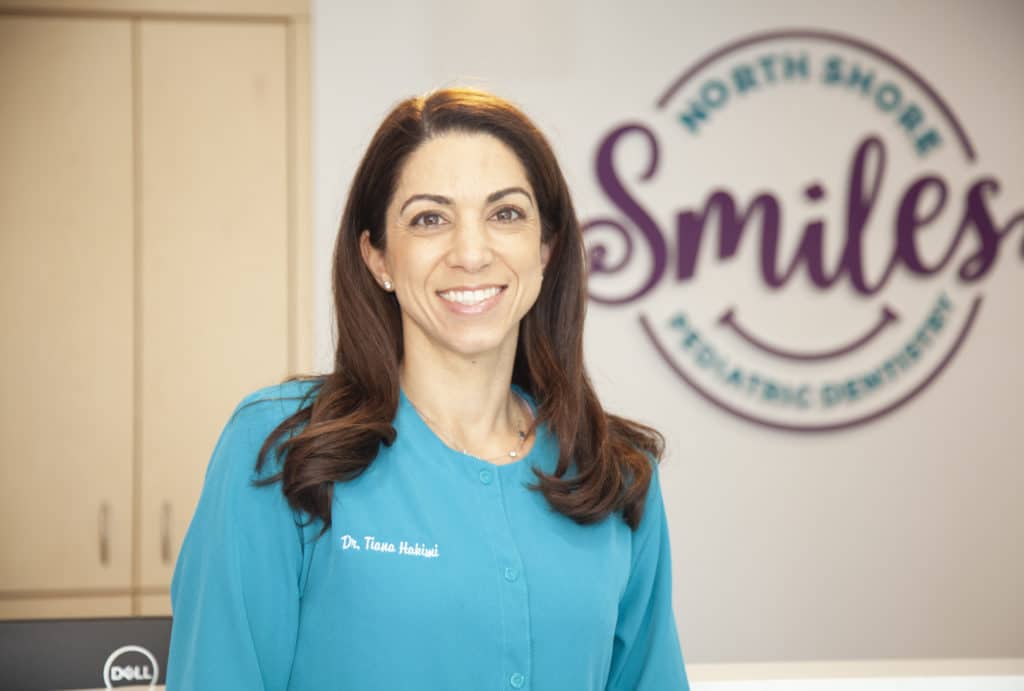 ---
Carli Fox-Alin
09/10/2023
Dr. Tiana is the best!! Aside from being a great dentist she is the amazing at reassuring the kids for a positive experience at the dentist!
Dr. Tiana has such a gentle touch with her patients and she truly cares about their care! She is the best ❤️
Dr. Tiana is wonderful, warm and welcoming dentist. My girls had excellent treatment. Dr. Tiana goes above and beyond! Every child should have this dental experience. I am so happy I switched practices and found Dr. Tiana.
Absolutely the best pediatric dentist around
We had a great experience with Dr. Tiana and her staff! The office is gorgeous and facilities are top notch. Definitely visit this practice you will be extremely happy!
We switched here after not loving our previous dentist. I'm so happy we did because my daughters love coming to Dr. T's office. The staff is so welcoming and Dr. Tiana is a great dentist. 100% recommend.
Dr. Erica Zimmerman Aitken
07/05/2023
From the moment we stepped into Dr. Tiana's office both my kids felt incredibly comfortable. They each are always a little nervous going to the dentist, but she made them both feel so relaxed and safe, while also providing superb dental care. Thanks North Shore Smiles!!
---
Visit Our Office
---
Cleanings and Oral Hygiene
Regular dental cleanings are essential for maintaining optimal oral health in children. A thorough cleaning removes plaque and tartar buildup from your child's teeth. We use specialized instruments and gentle techniques to ensure a comfortable experience. In addition to cleaning, we also educate your child on proper brushing and flossing techniques, emphasizing the importance of maintaining good oral hygiene habits at home. By promoting regular cleanings and effective oral care practices, we aim to prevent cavities, gum disease, and other oral health issues.